"Positive... inspiring... entertainment disguising really powerful learning messages,... packs a punch,... amazing!" Belinda McDonald, Sydney, Australia.

"This duo is so positive and inspiring, awesome presentation". Pam Henkel, Palm Desert, CA.

"It's fun entertainment disguising really powerful learning messages for kids that they learn subliminally through the songs and the dancing". Sheila Ramos, Carmel, CA.

"Packs a punch - not too long, highly energetic and very entertaining". Dr. Stanley Korbin, Inglewood, CA.

"Gilli's voice is amazing,... J.'s rap is tight, and the music production is totally professional". Larry Polland, Virginia Beach, VA.

"We want Skillz For Life at our school!" Colin Michaels, Santa Rosa, CA.
MEDIA SAY...
"J.Walker is a spoken word artist and teacher, Gilli Moon is a songwriter. Their collaboration uses hip-hop to try and reach kids with a positive message. The self-explanatory "It's Cool To Be Smart" works the message in assisted by strong beats. "Beautiful" sees Moon singing of learning to be true to yourself despite the pressures of the outside world. Walker's rap adds a nice contrast to the vocal. "Why You Wanna Fight" gets the message of anti-violence across well. Walker has an impressive vocal flow and the beats are good. "Dan The Man" tells of a guy lost in drug abuse and missing out on life. Walker and Moon do a good job of getting to the point. It's a hard genre to tackle, but these two make it work. Their message couldn't be better which is cool also."
Collected Sounds, Sweden
THERAPISTS AND EDUCATORS SAY...

"Skillz" is the kind of project that has the power to inspire young minds. J. Walker's commitment to empower youth is evident through this message-driven collection of rap songs that today's kids can truly relate to. After years of working with youth, J. Walker is well positioned to know what really matters to them. Thus, "Skillz" covers the spectrum of issues that young people everywhere have in common, while offering them simple solutions that can be immediately applied to real life situations. Hip Hop is a powerful tool and "Skillz" proves it!"
- Sebastien Elkouby
Global Awareness through Hip Hop Culture Program

"J.Walker and gilli moon captivated my UCLA Sociology of Education class! It's a remarkable way to get education to really work."
- Terri Anderson, Ph.D, UCLA Professor of Sociology of Education.

"Life changing concept, reflecting the maturity of hip hop. Calm, 'real', and clear visionaries."
- Jamie Ballard, Entertainment Psychologist, PH.D

"J. and Gilli are quite the professionals when it comes to presenting a poetic expressive workshop for at risk youth."
- Tom Ball - Music Therapist at Casa Pacifica Organization.
Powered by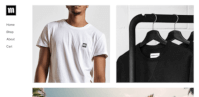 Create your own unique website with customizable templates.