The Popsicles
'SKILLZ FOR LIFE' Show
is a Powerful and Positive
Hip-Hop and Pop performance show for Kids
​and parents who love music that motivates.
Starring J.Walker (the Rhymecologist, hip-hop and spoken word artist) and Gilli Moon (Australian singer-songwriter and educator), aka
The Popsicles
, the
SKILLZ FOR LIFE
performance show spotlights songs from their hit youth CD,
SKILLZ
, into a highly energetic, entertaining and educational visual show.
Combining
singing, rapping, dancing, story telling and role playing
, the duo use the power of hip-hop lyrics and pop melodies to inspire young people and entertain them at the same time. The show is entertaining, energetic and a fun experience, and in conjunction, sends powerful messages that inspire the youth of today. Its core is edu-tainment - educating and inspiring through entertainment. While strong and heartfelt, the messages subtle in approach, disguised through lots of fun and music.
The market audience is youth from ages 8-18 (though very young Kinder kids and even grownups seem to love the show too!) and it runs approximately 30 minutes. The locations of the performances vary from parks, outdoor arenas, schools, social services, Boys & Girls Clubs, YMCAs, youth clubs and private parties and anywhere kidz congregate. One of the first performances was at Pershing Square, Downtown Los Angeles at Downtown on Ice, as well as in Monterey, CA, and Sydney, Australia. They have showcased it at various schools throughout Los Angeles.

The Skillz For Life Show and CD is not only musically and lyrically on par with the mainstream, it is also a compilation of messages which can make a real difference.

Some songs and themes in the show:
SHINE –ITS COOL TO BE SMART – DREAM BIG –
BEAUTIFUL – RESPECT YOURSELF.
WHY DO YOU WANNA FIGHT – HEY BULLIES, DON'T PICK A FIGHT!
WITHIN (THE MIRROR) – IF YOU EVER FEEL SOMETIMES YOU DON'T KNOW HOW TO EXPRESS YOURSELF


Contact us
to learn more about how we can inspire your youth.
Powered by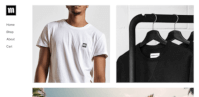 Create your own unique website with customizable templates.